You have probably heard about the new global, tailored travel platform, Tripfuser. If not, let us tell you how and why you need to get on board. ASAP.
In the travel industry, we all know that in 2019 travellers want personalisation. They are seeking truly unique experiences, off-the-beaten-track with a local and personal touch. But, unless you have visited or have extensive knowledge of every country in the world, this is near impossible to deliver. That was, at least, until Tripfuser launched and solved this exact problem.
Founded in 2017, Tripfuser is an online global, tailored travel platform that connects travel agents with vetted Local Suppliers to provide truly unique and fully-customisable experiences for your clients. These Local Suppliers are established, in-destination local operators with extensive networks, local insight and proven experience in delivering trips.
With Tripfuser, agents can choose from hundreds of fully-customisable itineraries from more than 50 destinations around the world to impress their clients and make a nice commission in the process. It is free to use with no lock-in contracts; agents receive 10% commission, complete pricing control and a single payment point for the whole trip.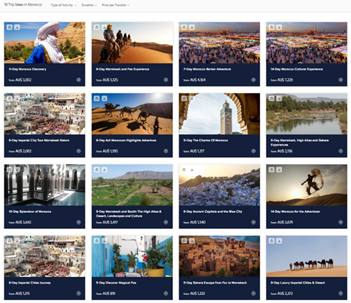 All you have to do to get started is sign up, type in your client's chosen destination, choose from hundreds of itineraries and start customising your client's dream trip!
Once you've selected their destination and have chosen an itinerary, you will be given a full rundown of the trip, from airport arrivals and hotels to transfers and tours. Each component is fully customisable, allowing you to choose the type of accommodation, activities, whether or not you require a guide or driver when you need your booking by and anything else your client may need.
If you don't find a trip to customise, you can also design a trip from scratch, submit your client's requirements in the design tool and chat directly with a Local Supplier who will create the perfect trip itinerary for you to share with them.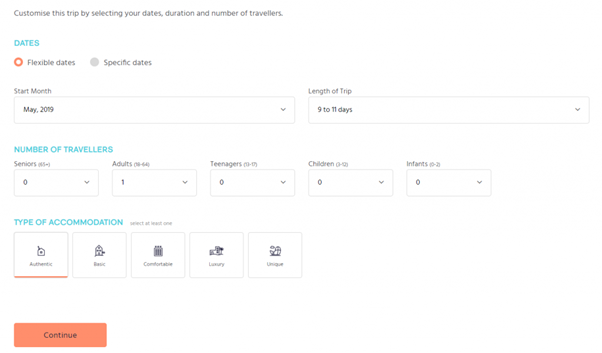 Itineraries are white-labelled with your agency's branding and you can share them directly with your clients via social media, email, web link or branded PDF that you can directly email out yourself.
When you have finalised the itinerary with the Local Supplier, you quickly as easily complete the booking on a safe and secure booking platform. It's a one-stop shop! The whole process is quick, easy and makes you look good!
If you are a travel agent looking to sell unique and personalised trips to your clients, Tripfuser is the perfect tool. What are you waiting for?
Sign up now
.