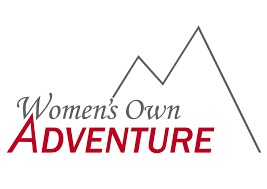 Having commenced operations in 2007 we are the most experienced women's travel specialists in Australia.
Women's Own Adventure is the result of a passion for travel and adventure, as well as the belief that life is too short and great experiences should be shared. Our adventures are especially designed by women for women across the globe, with small group sizes in mind. We organise every detail of your trip while you enjoy the adventure. Our trips are designed with respect for the environment and cultural sensitivity.
Our unique women only tours are tailor made to inspire your adventurous spirit. We are the women's adventure travel and small group tour specialists, offering authentic cultural travel experiences, guided walking tours and holiday adventures to some amazing destinations.
Our experienced, local English-speaking guides possess a wealth of local geographical and cultural knowledge, taking you off the beaten track to learn the true essence of the destinations we visit.
We take our groups to a wide range of destinations including Alaska, Bhutan, Borneo, India and Vietnam. We also trek our way through the Larapinta Trail, Spanish Camino De Santiago and breathtaking Maria Island in Tasmania
Our professionalism and expertise are your guarantee of an amazing experience when you travel with us.
We hope that you enjoy exploring the world as much as we do and we look forward to sharing our knowledge and expertise with you.
With Women's Own Adventures, you can be assured of being in good company with a group of like-minded women.