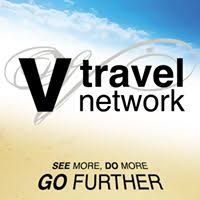 Travel is all about adventures and new experiences, which is what V Travel Network has always specialised in, though in the last year we have realised that you don't have to look as far as we thought to find these. Many can be found just around the corner, closer to home than expected.
So we have now expanded our product range to include a lot more Australia & New Zealand than we used to have and even released PDF brochures dedicated to these regions, the links can be found on Tour Atlas.
As many other companies are pivoting (yeah that word again) we have decided instead to continue with what we have always done, so you will find these brochures full of FIT options that can be adjusted to suit the needs of your clients. Short Breaks, Rail Holidays, Self-Drive, Treks, Camping and Unique experiences can all be found in those pages. Though we have also included more luxury options, because if they are saving money on the long haul flight, why not indulge a little on the places you stay or things you do along the way.
V Travel Network continues to be an Australian family business that is independently owned and operated. Our local sales team is only a phone call away and are there to give you, the agent, the personalised service you need, always happy to co-consult with you if needed and help you create the perfect itinerary for your client.