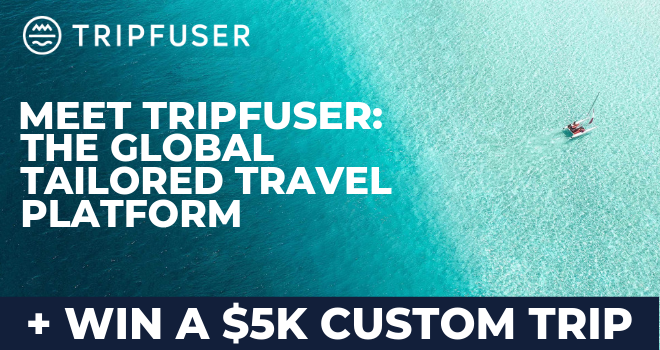 Tripfuser is re-inventing the tailor-made travel experience for Agents and are inviting you to join them on the journey!
Understanding the increasing appetite of Travel Agents to connect directly with local in-country suppliers, Tripfuser has built a user-friendly and efficient travel tool that supports agents in constructing unique itineraries for their client's individual needs.
Tripfuser identified a gap in the market to provide the ability to not only connect with reputable Local Suppliers to create the perfect tailored itinerary, but also have the technology to support that process from start to finish.
Tripfuser has 220 local in-country suppliers in more than 50 countries, allowing agents to navigate that process with ease and connect directly with suppliers keen to showcase their country with personally designed itineraries for each client.
The platform is FULL of features created specifically for travel agents who take pride in building unique travel experiences for their customers.
Here are seven great reasons you should use Tripfuser:
White labelled itineraries – Shareable itineraries with your agencies personalised details automated for your clients.
Private Trip Galleries – Build your own collection of uniquely created trips that are only accessible for you and can, therefore, be marketed by your agency.
Public Trip Galleries – To kick-start your planning - there are a selection of more than 1000 trips in the public galleries that you can use as a starting point for your client's customisation. Alternatively, you can design a trip from scratch!
Insider Access – With 220 trusted Local Suppliers on the platform, you have access to local insight and unique local experiences in more than 50 countries globally.
Fast turn-around times – With a maximum 48-hour turnaround on up to date quotes and detailed itineraries it means an efficient and fast process for everyone.
Easy payment system – Local currency payment available via various payment methods, including ENETT to avoid FX challenges and fees. All invoicing and payment options are contained within the one online system.
Dedicated Agent Support – Our Travel Concierge Team are a 24/5 Support Service that works for you to ensure once your enquiry hits the platform, it is serviced to the Tripfuser standard. They will actively engage with you and the Local Supplier, to ensure trip plans are delivered efficiently and will provide any additional assistance throughout the enquiry & booking process.
Not only are Tripfuser solving tailored-travel for Agents quickly & easily, but they are also giving YOU the chance to WIN a $5k Custom Tripfuser Trip!
Entry is easy, simply
sign up as an Agent
on Tripfuser today and you're in the draw. Already signed up,
submit a genuine enquiry
on the platform before September 15th, 2091 and you're also in the draw. Every 1 enquiry you submit = 1 entry with no limit on enquiries.
For full terms and conditions click
here.