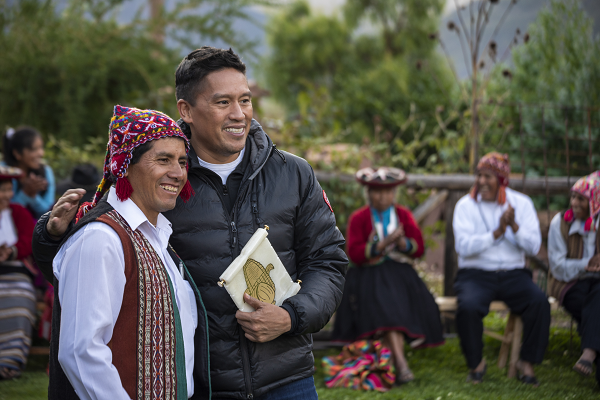 G Adventures Agent Purpose Survey Results are in.
G Adventures has revealed the results from the world's first global 'Travel Agent Purpose Survey' at the industry's first global purpose-led conference for travel agents, Change Makers, that took place in Peru from June 2 - 9, 2019.
David Green, vice president of commercial at G Adventures, says the research is encouraging as the company shifts its focus from 'trips sold' to 'lives changed'. He wants to reinforce how powerful purpose can be as motivation.
"We see our role as helping our agents find more purpose, passion and happiness. In 2013 we renamed our sales managers 'global purpose specialists' to emphasise the importance of purpose in the selling process, as opposed to just being focussed on profit. We want our agents to remember why they love working in travel, and why it's rewarding to send their customers on a life-changing G Adventures tour."
Key global findings from the 'State of Purpose in Travel' survey include:
71% of travel agents identify as being purpose-oriented (this was 64% in the LinkedIn survey which crosses industries, so travel is a more purpose-led industry)
This increases to 80% for agents who identify as adventure specialists
Travel agents are 34% more likely to be promoters of their employers than those in other industries
Adventure specialists are more likely to believe that responsible travel can change the world (89% vs. 83% non-adventure specialists)
Adventure specialists are more committed to their employer (91% vs. 80% non-adventure specialists)
* We applied methodology used by LinkedIn and Imperative in their 'Benefits of Purpose' research (2016) and applied it to the travel industry to find a benchmark. Agents were asked to identify with an undisclosed persona (purpose, money and status oriented) and were asked a series of statements about motivations and beliefs. We assessed the statements that purpose-oriented agents most strongly agreed with and 3,614 agents were surveyed globally in our main markets (Australia / New Zealand, Canada, DACH, United Kingdom and the United States). More information is available on request.