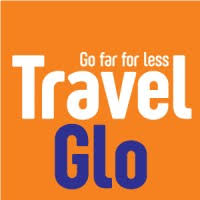 The APT Travel Group (ATG) launches its newest concept, TravelGlo, for holiday-goers seeking the perfect balance of affordability, freedom and security. With over 90 years of travel industry experience, ATG is excited to offer a new "value-based" touring brand, targeting strong demand in the three-star market.
TravelGlo has been created with the traveller in mind. Tours are inclusive of all 3-4 star accommodation, all breakfast, some dinners, must-see sightseeing, economy rail travel (plus some coach) and a dedicated tour manager – so TravelGlo guests can recline in comfort, knowing the essentials of their holiday are being taken care of by those who care.
Commenting on this new initiative, TravelGlo CEO David Cox said: "Travel should be about ease and exploration. We don't want our holidays to be hindered by logistics. This is simple, honest travel with all the essentials included. With TravelGlo, our expertise and our tour managers provide peace of mind across the board. All that's left for our guests to do is enjoy their time away."
With eight incredible journeys across Europe, TravelGlo's Europe by Rail 2020 offers travellers the opportunity to see the continent in a way they've never experienced. From the sunny coastline of Sorrento to the lochs of Scotland, TravelGlo allows guests to embark on an unforgettable adventure to discover Europe's treasures for themselves.
With our partnership with award-winning Rail Discoveries, experience escorted train journeys for the ultimate travel experience. TravelGlo guests see more of the country faster by rail, with more time to roam freely. Enjoy greater comfort, while treading lighter on the earth. Whatever tour chosen, TravelGlo's flexible structure will guarantee the trip of a lifetime—and it won't cost the earth. Be absorbed by different cultures, taste the flavours of new destinations and revel in the freedom to enjoy your holiday to the fullest.
To celebrate the launch, TravelGlo is offering the first 200 guests who book to "have a day on us" a saving of $235* per person.
Search Travel Glo on
Tour Atlas
for more information and departure dates, or contact APT travel experts on 1300 071 248.